the
lavender
library
A Queer Library &
Community Hub
The Lavender Library is an all-volunteer-run lending library, archive and community space with LGBTQ+ books, films and more. We are a hub of learning and connection for Sacramento's LGBTQ+ community.
Each Saturday and Sunday from 12-3:00PM Lavender Library volunteers will be onsite to support your queer media needs. Simply search our catalogue of DVDs, graphic novels, young adult epics, or general collection to find just what you're looking for. Then, reserve the materials and when the library opens on the weekend, our volunteers will be in touch.
​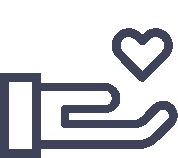 In June 2022 the Lavender Library reopened its doors for weekend browsing for the first time since March 2020. We are immensely grateful for the community support that helped us sustain through the pandemic.

We launched a new effort to allow community members to donate on a monthly basis so we can continue to be community-funded and volunteer-run!